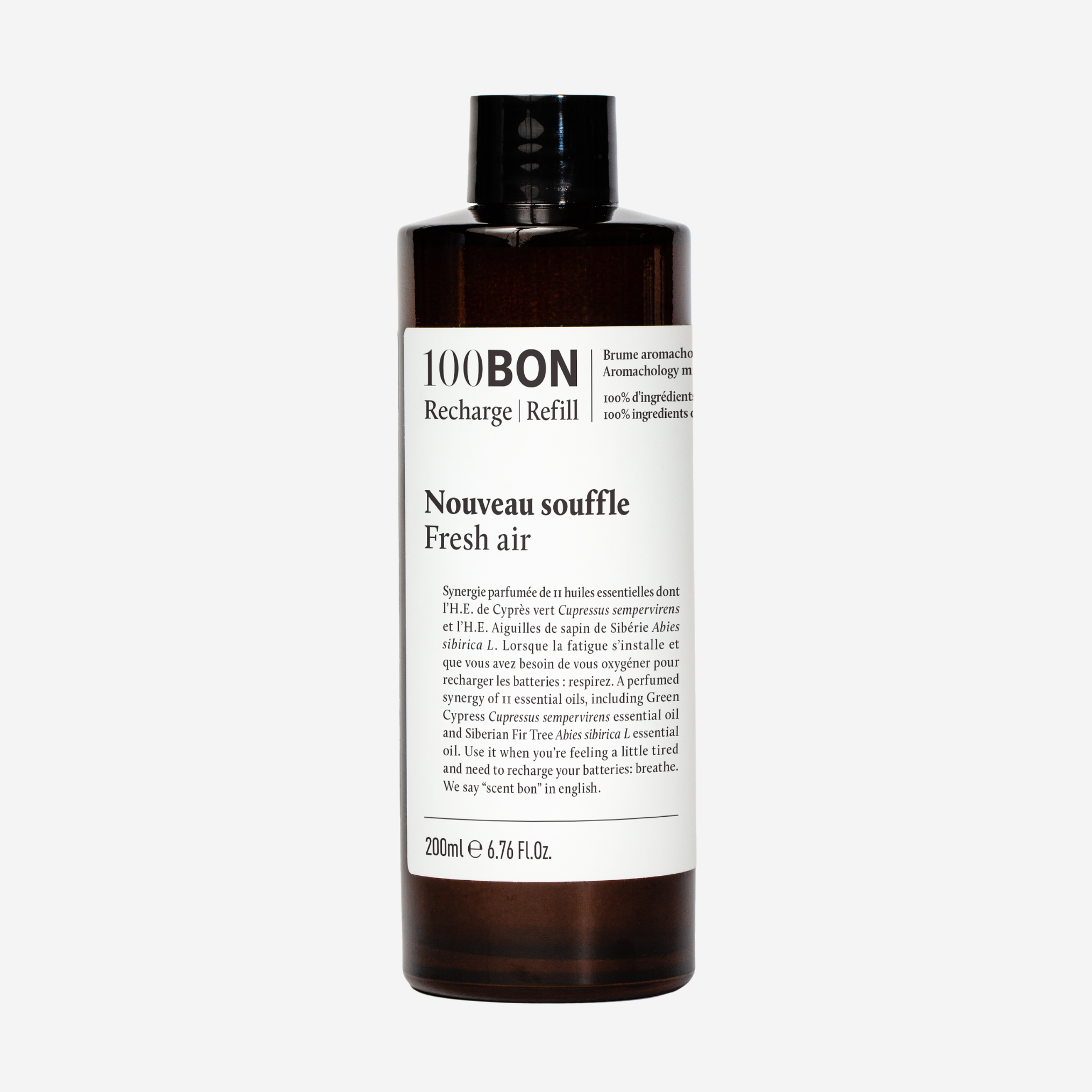 This product allows you to refill the New Breath spray from the Aromachology range.
Aromachology is an olfactory science that combines natural perfumery and aromatherapy.
Synergy of 11 essential oils including Green Cypress Cupressus sempervirens EO and Siberian Fir Needles EO Abies sibirica.
When fatigue sets in and you need oxygen to recharge your batteries.
Spray on yourself and around you or on your clothes.
Benefits
Olfactory family
Ingrédients
Use
Juniperus virginiana, Abies sibirica L., Lavandula angustifolia, Abies alba, Eucalyptus globulus, Mentha X piperita, Cymbopogon martinii, Cupressus sempervirens, Mentha viridis, Canarium luzonicum and Pelargonium graveolens.
To spray on yourself and around you or on your clothes