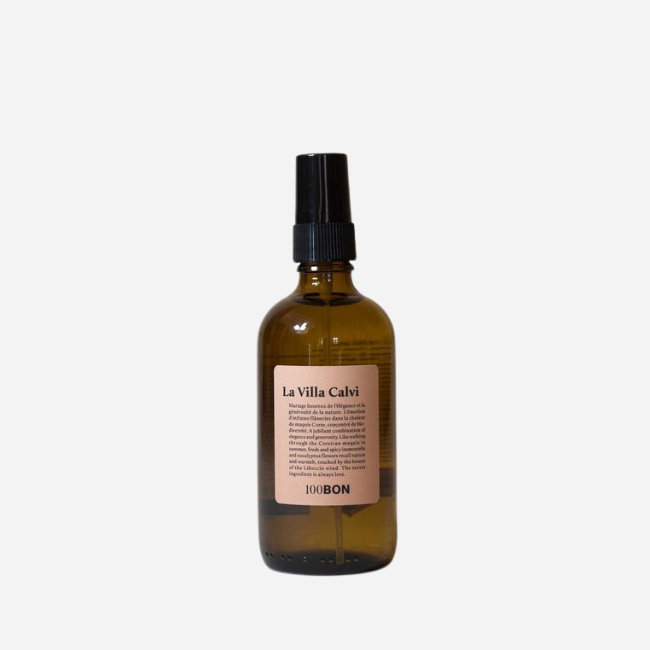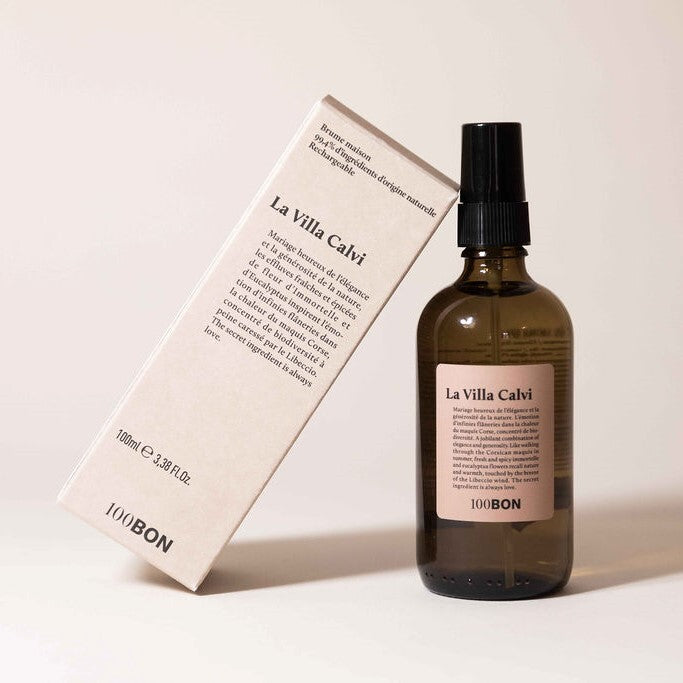 A source of escape and rooting, the Villa Calvi range ★★★★★ by 100BON is a sunny and immersive getaway in Balagne, Corsica.

A happy marriage of elegance and the generosity of nature, the fresh and spicy scents of Immortelle flower and Eucalyptus inspire the emotion of endless strolls in the warmth of the Corsican maquis.

The synergy of Immortelle flower and Eucalyptus creates a protective and warm atmosphere.
Benefits
Olfactory family
Ingrédients
Use
Linalyl acetate, (R)-p-mentha-1,8-diène, beta-Pinene, Nerol, alpha-Pinene
To spray according to your desires in the living rooms or directly on the household linen. Precautions for use: May cause a skin allergy. If medical advice is needed, keep container or label at hand. Keep out of reach of children. Keep away from heat, hot surfaces, sparks, open flames and all other ignition sources. NO SMOKING. Avoid breathing mist. Keep your bottle and refill.