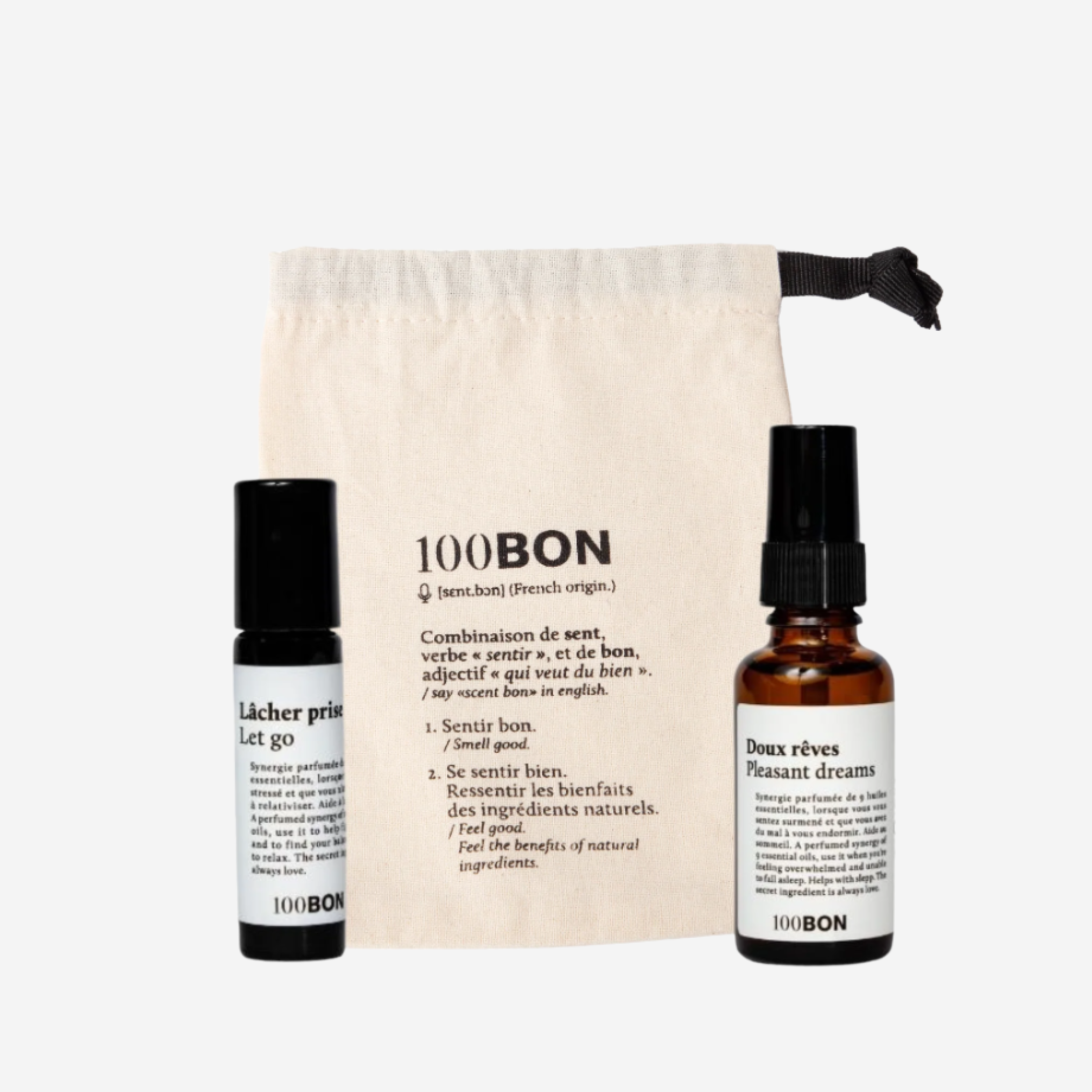 Travel kit - Aromachology
39,90 €
Regular price
55,00 €
off
FOR WHO ? For those who want to (re)learn how to breathe and feel good thanks to the effects of essential oils. 🌿

WHAT ? Receive in your Aromachologie box:
- 1 refill 200ml of the fragrance of your choice from the Aroma range.
- 1 empty bottle 30ml nomadic format.
- 1 golden funnel to fill your bottle.
- 1 organic cotton pouch
This travel kit allows you to keep your bottle close to you on a daily basis thanks to its portable format. Put it in your bag or in your pocket, spray and create your bubble of well-being at any time of your day!

WHY CHOOSE AROMACHOLOGY? Because these are synergies of essential oils derived solely from ingredients of natural origin with beneficial properties for body and mind. Breathe.
Travel kit - Aromachology
39,90 €
Regular price
55,00 €