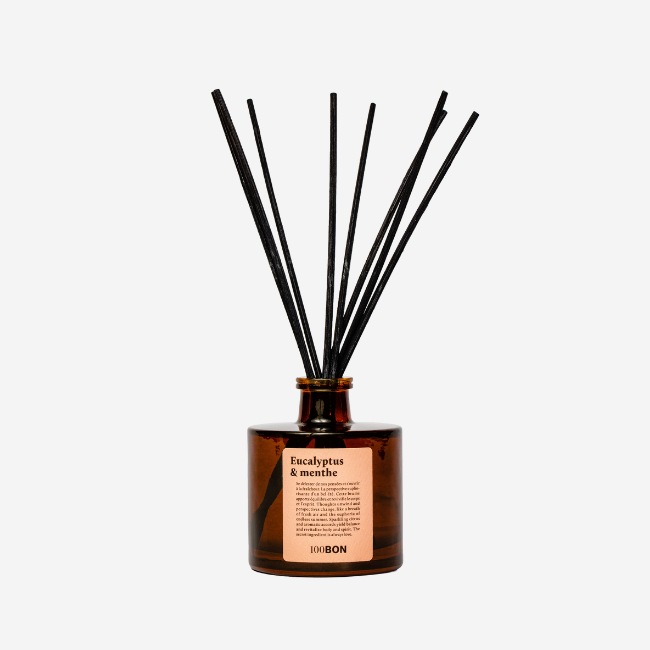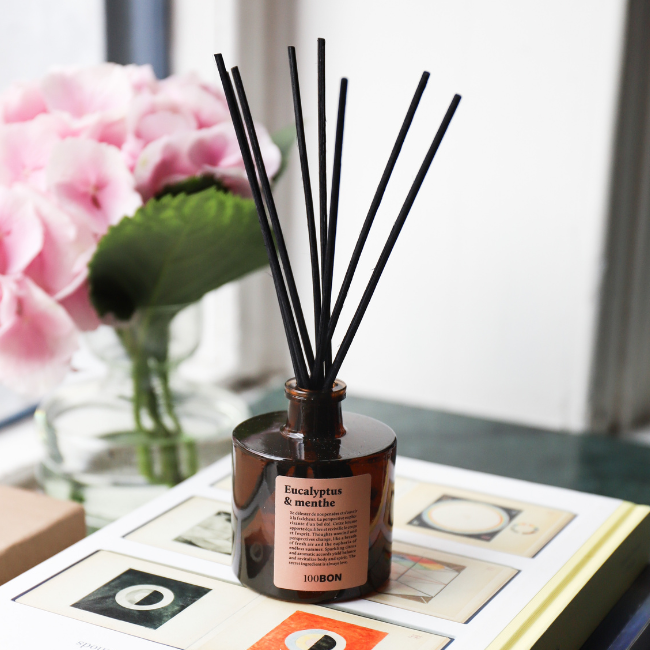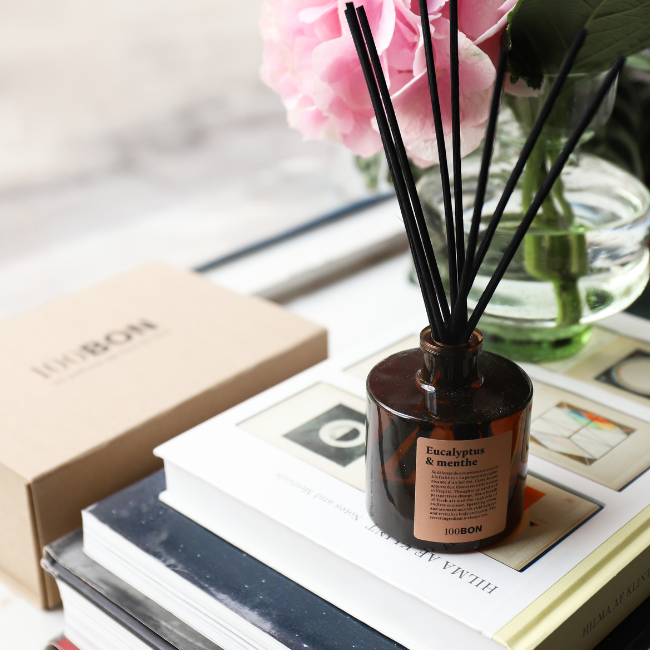 Energizing Eucalyptus & Mint - Fragrance Diffuser
The alliance of Mint and Eucalyptus, the promise of a refreshing and summery fragrance. A sparkling accord that energizes your interior.
Our fragrant bouquet offers the advantage of a natural and continuous diffusion system for four to six weeks.
Also available in home
spray
format.
Energizing Eucalyptus & Mint - Fragrance Diffuser
Benefits
Olfactory family
Ingrédients
Use
Aromatic – Woody Notes: Lemongrass, eucalyptus, Lime, Mint, Mandarin, Grapefruit, Coriander, Rum, Ginger, marine notes, Rose, Wood.
(R)-p mentha-1,8-diene, (s)-2-methyl-5-(1-methylvinyl)cyclohex-2-ene-1-one, Benzyl Salicylate, Citral, dp-mentha-1( 6), 8-diene-2-one, Geraniol, Linalool, Pin-2(10)-ene, Pin-2(3)-ene. Legal Notice / Danger: May cause an allergic skin reaction. Keep out of reach of children. If medical advice is needed, keep container or label at hand. IF ON SKIN: Wash with plenty of water.
Add a sufficient number of wooden sticks (3 to 8, depending on the size of the room) to allow diffusion by capillary action.